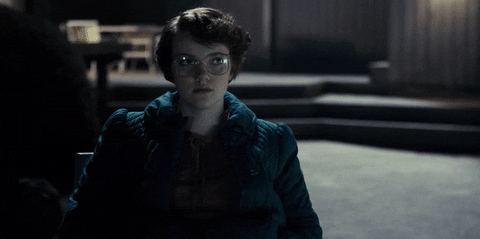 I'm a huge sucker for a rom-com, so when Netflix's Sierra Burgess is a Loser, starring Shannon Purser was released on the seventh of September I didn't hesitate to pop it on and settle in for the night.
I was already completely obsessed with To All the Boys I've Loved Before and considering they share the same male lead in Noah Centineo, I was ready to fall in love with another Peter Kavinsky type.
However, instead of a dose of the warm and fuzzies you want from a teen rom-com, I found myself just plain uncomfortable.
This isn't the first time I've ranted about a Netflix series on my blog, Insatiable preceded this film and if you want to read my thoughts on that flaming dumpster fire you can do so here.
Before I get started, this may contain spoilers but most of what I tried to avoid major details.
Initially I was excited by the film because it's a rom-com starring a girl who doesn't fit the usual size-chart for a love interest,and as someone who doesn't have the body type we usually see in these movies I think that's pretty damn awesome.
I was expecting a movie that showed a fat girl being loved for who she is, instead I got a manipulative lead character and a film telling me that in order for someone to be interested in me I have to pretend to be someone else, to look like someone else.
Sierra, at first glance is a character we can all relate to in some way, feeling insecure and like you'd rather be someone else is something that needs to be represented more in teen movies.
There are also some great moments in the film where it really shows what its like to be a teenage girl and be told by the world around you that how you look isn't good enough.
However the most emotional of these moments completely overshadows Sierra's vindictive personality, publicly humiliating her best friend with sharing what could be considered revenge porn.
And that's just the start, let's talk about the blurring of consent throughout the film.
Sierra is catfishing Jamey, which granted was started by Veronica, her school's 'mean girl' giving him Sierra's number in place of her own, but Sierra was given ample opportunity to tell him the truth.
But she didn't, despite saying she would and being told to repeatedly, she never told him and continued to pretend she was Veronica.
She even goes as far to have Veronica go on a date with Jamey to keep up her game, hello manipulation.
This is where the biggest consent issue of the film arises; Sierra and Veronica manage to change places while his eyes are closed so that he kissed Sierra, thinking he's kissing Veronica.
Let's be very clear, that is not what consent looks like and representing that at all is absolutely disgusting.
As a general rule of thumb, if you're deceiving someone, they're not consenting, nor can they.
The issues with the film don't stop there, the writers so kindly added both homophobic and transphobic jokes and Sierra FAKED A DISABILITY in order to continue catfishing and manipulating Jamey.
This film had the potential to be empowering and a beacon of body positivity, and the cast was great, but instead it justified manipulative behaviour and lying because the Sierra didn't fit in.
There was no excuses for the crap she pulled throughout the movie and she did not deserve the happy ending she got.
And just as a reminder, even if you feel completely wronged and hurt, publicly humiliating someone (and hacking their social media, betraying their trust and publishing revenge porn), will NEVER BE OKAY.
Also, let's agree to never again romanticise catfishing and non-consensual kisses.
So, I feel like it's fair to say Netflix have missed the mark again when it comes to representing curvy women on screen.
I don't know about you but I'm still waiting for a movie with a teenage girl who loves her body and is nice to people in the process – and who knows, maybe she could be the romantic hero we're missing.
I guess in the meantime I'll just watch To All the Boys I've Loved Before again (and again).
Have you seen Sierra Burgess is a Loser? What did you think, let me know.
Love,
Mal xx